7 tags
Summer Guide to Ice Cream
Summer is here now, and that means guiltless ice cream dates and popsicles galore! I thought I'd list a few of my favorites around the city of Atlanta. The Frosty Caboose This place redefines the portion. It's absolutely ridiculous how much ice cream you get for your money, and the flavors are really varied. This ice cream gets my pick if you're looking for really creamy,...
2 tags
4 tags
3 tags
New Places
As some of you know by now, I've joined the team at TourBuzz and left my  position at BFA Technologies, where I've been for the last two years. The move was nothing short of bittersweet, as I've greatly enjoyed being a member of the Apple Consultants Network and all the great work we did together at BFA. Apple has been a big part of my life since my first MacBook in 2006,...
3 tags
Mourning Aaron Swartz.
The passing of Aaron Swartz is a tragedy of monumental proportions. When the news first came in of his death, I hadn't even heard his name, but in researching him, I was swiftly and deeply saddened. His legacy is a great one, even at the young age of 26. As someone who is fanatically concerned with the freedom of information and open access to human knowledge, I grieve the loss of one of our...
A Future Without Physical Media
In recent releases of Mac hardware, Apple has been gradually dropping support for optical media drives (CD/DVD drives), and with the rise of the tablet computer as a replacement for traditional [sic] PCs, we're all learning how to live without our precious stack of floppies. These days, everything can be streamed, synced, and even charged without wires and the expansion of wireless and...
5 tags
This is how I spent this weekend... →
I attend a lot of hackathons. They're always fun, and I always learn a good bit. This time, I was learning more about Git and Bootstrap.
7 tags
My Thoughts on Apple's New Maps
They're good. They'll get better. Everyone is throwing a wobbly about Apple latest release of Maps, which replaces Google's tiles with a combination of technologies from OpenStreet, TomTom, and Apple's own technologies which they acquired from C3 Technologies (along with a couple other acquisitions in the space last year). This is a brand new product, and it's...
3 tags
Whoa... Anonymous just took down GoDaddy....
Holy cow. Anonymous just sunk GoDaddy. Took down every site that uses them for DNS, too. I'm so glad I moved most of my important stuff to Namecheap ages ago. This is the biggest attack I've ever seen from Anon that will impact most internet users today. I'll keep my opinions to myself on this one… but… wow. This is a pretty incredible strike, and a very bold...
2 tags
I've started writing for Simvla... check it out. →
So far, only one post is up, but I'd appreciate it if you went and read it. That's all.
9 tags
Review: Angry Orchard Apple Ginger Hard Cider
Here's another great cider from Angry Orchard, which is quickly becoming one of my favourite "casual drinking" breweries. This variety has a slight element of spice to the aftertaste, though ginger is actually pretty difficult to pick out. All it really does is serve to pick up the normal flavour of the cider and make it slightly more interesting without overpowering it. I give...
3 tags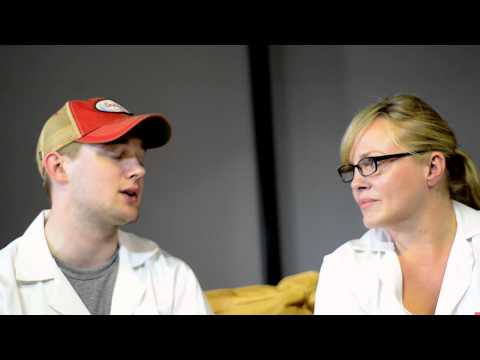 5 tags
My Thoughts on recent changes to iCloud in... →
I wrote this guest post for Intego where I discuss some of the recent changes to iCloud in Mountain Lion and what that means for users as the platform begins to shape OS X and iOS.
5 tags
""When we talk about child pornography, we shouldn't even use the word..."
– Watch the full video.
3 tags
Beer Review: Left Hand's Polestar Pilsner
Unsurprisingly, Left Hand has blown me away with their Pilsner. I honestly think these guys can do no wrong. They're one of my favourite breweries, and I can taste the care and attention to detail in every beer they craft. Even in a Pilsner, where there's not a lot of room to establish a unique voice, they excel. Light, effervescent, and clean, the Polestar is easily the best Pilsner...
8 tags
Review: Angry Orchard Traditional Dry Hard Cider
I've been drinking more cider lately, due to the warmer (Armageddon) weather we've been having in Atlanta. This is my first sampling from Angry Orchard, and I'm quite pleased. It's not the best cider I've ever had, and has some tartness that lingers in the throat longer than I'd prefer, but I do like that it isn't sickly sweet. I often have a problem...
9 tags
Beer Review: Dogfish Head Tweason'ale
Dogfish Head has given us not only another fantastic tasting beer, but also something for my gluten-free friends to enjoy. Described as "A gluten-free sorghum-based ale brewed with strawberries & buckwheat honey", this is a winner. As I sipped this delightful summer beer, I was struck by how subtle and understated the fruit was. Unlike (this year's) 21st Amendment's...
Negative 2,000 Lines of Code. →